11/5/17 - Deren Kozenko Wins Berryessa Tournament!
The last tournament of the year was as tough as it gets when it comes to bass fishing! Lake Berryessa was bruteal for most, but Deren kozenko was the one angler to figure them bass out. Deren weighed in 4 fish for 7.76 pounds and enough for the win! 2nd place went to Mike Boggs with one fish and tournament big fish of 5.08 pounds. 3rd place goes to Binh Phi with 2 for 4.04 pounds. What a great year, Thanks to everyone! Full results and Pictures
Mike Ayers is the 2017 Angler of the Year!
After a back and forth battle for AOY with runner-up Matt Nyiri all year long, Mike take's the 2017 Angler of the Year Trophy! Mike's season consisted of 3 wins and 2 second place finishes. Good enough to claim his 3rd Angler of the Year award!
2017 Rookie of the Year!
Congratulations to rookie Brian Berndt on this years ROY!

NEW - Club Hand Book and Creed - Read
Club Members Benefits - Read
Club Members Path to the Classic - Read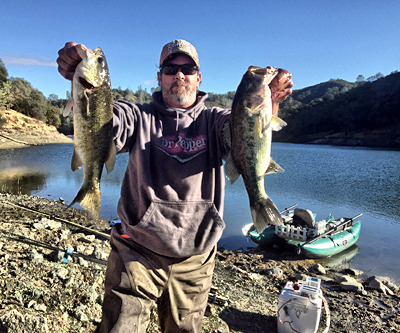 2017 Tournament of Champions Qualifiers!
Mike Ayers - Matt Nyiri - Binh Phi - Jason Cullen - Matt Cahill - Deren Kozenko - Andy Mercado - Brian Berndt - Joe Grulich - Jacob Bennett